I absolutely LOVE weekends.
Weekends are my happy time. I love waking up without the alarm (even though its still around the same time I normally wake up, my own internal clock! grr), enjoying my coffee and reading my newspaper. I love the feeling that the whole day is still ahead of me. I can do whatever I want, when I want, how I want…..Its so great to feel "free"
I was a little nervous that I was going to ruin the weekend for myself, as I sometimes do.  Or at least not appreciate it as best I can….however I did NOT allow that to happen this time! I talked a bit with my cousin (thank you for making me feel SO MUCH better), saw my parents and carved my first successful pumpkins with two lovely ladies that I am REALLY loving getting to know….I am actually excited to see them, and look forward to it! That is not typical of me.  I told them tonight that they really even me out, or balance me.  They are BOTH so relaxed, calm, composed along with smart, pretty, funny and amazingly accepting ❤ Not to mention they are both so well balanced, whether they believe it themselves or not 🙂
 I had a blast and am also proud of my first attempt at carving!
She was a little upset that I did not make her a Snoopy one…..lol
NEXT YEAR!!
I made these cute little cantaloupe and blackberry skewers to go with the chocolate fondue…..Orange and black, I thought cheese and olives would be cute too , serve with crackers. Spooooooky
Denise goes above and beyond all the time. She is such a great hostess! I love her home and feel so comfortable there!  There's just something so comforting and welcoming…..I do not normally have that feeling anywhere!!  Maybe its Bella, maybe its Denise……maybe its a lil' bit of everything 🙂 I feel safe with them (and I don't mean safe as from ghosts, intruders, etc) Just safe to be …..me 🙂
I had to stop at Target for some skewers, so as EVERYONE knows, I left with MORE than just skewers 🙂
I found this pretty, pink, soft oversized sweater (picturing with gray tights, boot socks and a scarf!)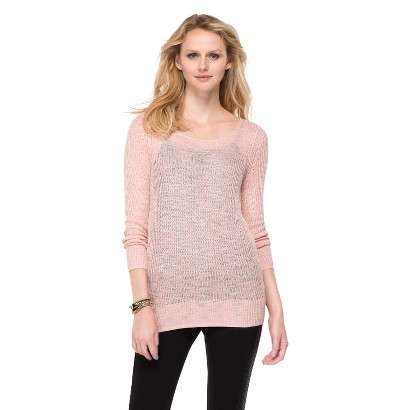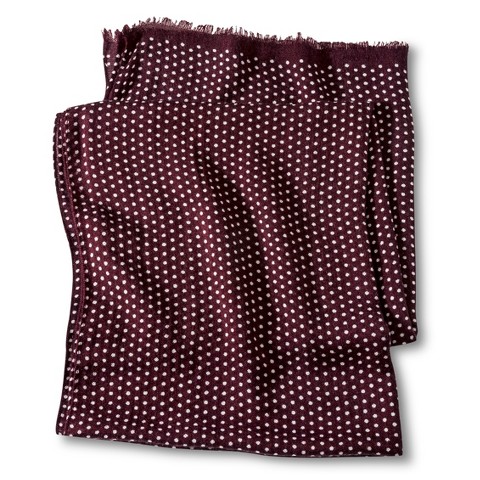 This scarf in burgandy 🙂
and the best part….I did NOT forget the skewers! I usually forget the ONE thing I go to Target for 🙂 Phew!
Week(s) Ahead
I am so excited I finally downloaded The Goldfinch on my mom's Kindle! I am super excited to read our next book together!  She has some catching up to do……however I am NOT worried , the amount that she reads, she will be surpassing me VERY soon!
I really want to go to The Rocky Horror Show. Its coming to Hammonton Halloween weekend……I went a few years ago in New Hope and it was SO MUCH FUN!! I came home with rice and all sorts of stuff in my bra, pants, pockets……
I am really looking forward to seeing my "nephews" on Halloween!!
I really miss trick-or-treaters. The past 7 years at my condo I have not had any. That is right. Not one. Zero. Zilch.  I miss it! It was always a favorite of mine to see the cute and excited kids show up, so innocent and sweet and excited!! Brings back many memories of collecting pillow cases FULL of candy
Also, my mother used to hide my candy stash from me!  I bet she was taking all the good stuff for her and dad! (LOL)  I am glad she did, otherwise I probably would have made myself sick!
These were SOME of my favorites:
These were always left for last……..If I really needed/wanted candy I would force myself to eat them…otherwise, see choices above
THESE……(What were they!?)
I definitely want to make this for some of my struggling students (to help with 1-1 correspondence, counting skills, adding, so many uses!)
My next read:  The Light Between Oceans
My parents have chickens. We have FRESH eggs, all the time. I am totally doing this with our egg shells!! (click the picture for actual site)
FYI!! 🙂
I also plan on making LIly some Halloween Peanut Butter and Pumpkin Dog Treats!! Why not! I love baking, cooking for myself, why not let HER in on the fun!! I hope she likes them! (I will update!)Want something to pass out to canine trick-or-treaters? DogTipper.com offers this recipe:Halloween Peanut Butter and Pumpkin Dog Treats

2½ cups whole wheat flour

½ cup pumpkin purée (not pumpkin pie filling)

½ cup peanut butter (organic, if you have it)

2 teaspoons cinnamon

1 teaspoon baking powder

½ cup water, or as needed

Instructions:

Preheat oven to 350 degrees. Mix all ingredients except the water, then add water sparingly until dough is sticky. (The amount of water needed will depend on the oil content in the peanut butter.)

Roll the dough on a lightly floured surface and cut into Halloween shapes.

Bake on cookie sheet for about 20 minutes. Allow treats to cool completely before serving or refrigerating.
Your Turn
1.  What DID you use as a child when you went trick or treating? (Bag, pillow case, pumpkin, etc!?)
2.  Favorite candy EVER?
3.  Weekend Highlight?