1.  Friendships and relationships.
I have always put myself TOO much into relationships and it has NEVER ended well. My marriages, friendships, family, etc….
I become compulsive. I try to "fix" people or "help" them. I tend to take the focus off of ME.  This is something I am very much trying to be aware of now.  The new friendships I form, the old ones I rekindle.  I need to remember I am here to listen NOT to fix anything. I want the same in return. I tell my mom ALL the time. "Just listen, I do not need you to say anything, or FIX my problems, I just need to get it out"
I have to remember this advice for myself and my situations.  I want to show people I care about them but I also need to remain true to myself and do what I want to do.
In relationships in the past, I would often times make plans or do things the OTHER person wanted to do. In turn, I ended up dreading or feeling unhappy about the event.  I felt forced to do it, even though it was on my "own" acknowledgement.  I need to be ok with telling people WHAT I want to do/not do. I am accepting of others when they accept or decline and I am looking for the same in return 🙂
If I don't spend every waking moment with you, turn your ideas/invites down, or not feel like talking on occasion, it does NOT mean I do not like me….This is just ME….and hopefully you can accept that too. It is difficult for me, but I am slowly growing into this acceptance 🙂
Wonderful idea to help me keep track of the sight words/spelling word lists I am working on with my students.
They are ALL on different levels. Some days I feel like my head is spinning and there is paperwork EVERYWHERE. I can barely keep track because every day is so different.  Often times I have to STOP and teach new words, lessons, etc PRIOR to getting back to where I had originally planned on going.  That is the beauty of my job. I am ABLE to do that. I love the flexibility and being able to REALLY give my students what they need!
3. We were BOOED!
This is such a cute idea!! We are doing it at school. Someone secretly "Boo's" you by placing a goody bag outside your door with some sort of "goodie".  Its super cute and FUN!  You then replace the goody and GET someone else!
I would LOVE to start this with my neighbors next year!! It would be so much fun to see if I could actually get it going. Who doesn't love a surprise!?
4.  RANDOM!  Things that gross me out
Banana peels
I do NOT know what it is, but they just gross me out. My own and especially OTHERS. I have to throw my peel away IMMEDIATELY. I hate looking at it…..something really icky and gross about it…….Do NOT get me started on others.  ICK
Not gross:  Pumpkin bread 🙂
5. Over-sized Sweaters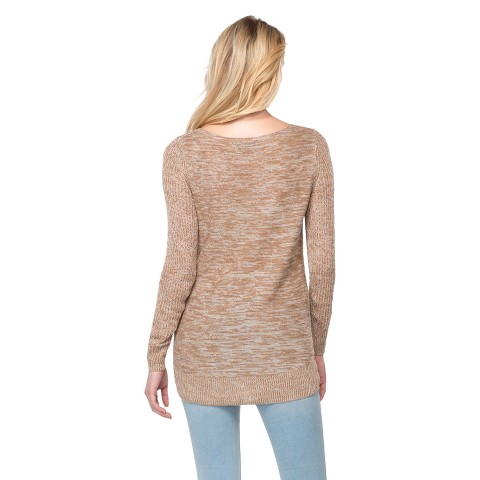 Yup, this WILL be my staple this fall/winter. I absolutely LOVE the look and comfort of it. I wore my new pink sweater today and had the BEST day ever. I was warm, comfy and chic 🙂  In fact, I went back to Target and got ANOTHER!
ps. They pull VERY easily , very delicate  (CLICK HERE)
6. Before
2 hours past……
12 hours…..LOL
I do NOT even want to SHOW you what my dad did to his……..Lets just say, the squirrels are NOT touching it (do not worry, the squirrels are safe!)
7.  Ok, I really want to have a Halloween party, JUST so I can make these adorable stirrers!
LINDSAY!  This Appetizer is for YOU! (The one I was telling you about!)
Beet and Goat Cheese Puff Pastry Love Bites  (how cute would It be to use little apples instead of hearts!?  I have a small apple cookie cutter if you need it!)
and these
8.   I really want to have a themed dinner/appetizer party
Some ideas:
– culture night:  Bring a dish from your culture/ethnicity, etc (I remember doing this in school!)
-overnight oats party (wear your PJs but do NOT plan on staying overnight LOL)
OR oatmeal brunch party (bring your favorite oatmeal toppings, mix ins)
– mason jar meal party (what do you like to eat from a mason jar?!)
-cheese party (bring your favorite cheese to share)
These are just a few ideas I came up with off the top of my head. I have not really put much thought into it, but its a start
9.  Peonie Garden
Peonies….My favorite flower!
I really want to have a Peonie garden. I am going to start reading up and learning all about them! Hopefully it will work!
10.  Fall Family Photo shoots
Today I went for a walk with Lily. Perfect weather, loving this time of year! I saw several families at the park having fall family photos taken. I think this is so cute.  Cleverly matched outfits (not to matchy matchy, but clever enough), beautiful backgrounds , being outside with nature. SO different from what OUR family photos looked like!
THEN
Now
I just hope that people continue to be humble about these photos and look at them and appreciate them as their family and not just for "show" , to outdo the neighbors photo, etc. Just like weddings, bar/bat mitzvahs and sweet 16 have become
Your Turn
1.  Have you been "Booed" or heard of it?
2.   Do you have any RANDOM "Ickies"?  (things that gross you out that probably shouldn't?)
3. What type of food themed party would you go to, or like to host?
4.  Share YOUR family photo!