Few things making my day Un-Manic
Un-Manic
Love this article!- About how we all WANT visitors/guests, but secretly count down the seconds until they LEAVE!! Lol Do YOU do this?
Please, make yourself at home while I silently count down the seconds until you leave
Un-Manic
This face!
Un-Manic
I loved baking these treats for Lily today! They are good for her, easy and actually smell and look delicious! I did not have a cute bone cookie cutter (like Denise) so I used pumpkins to go along with the fall theme 🙂
And for the final REVEAL to see what Lily thought…..
YUP! Total hit, she LOVES these. She can NOT get enough. She is whining for them constantly I will be making these a lot!! I know she is getting good stuff when I feed her these!
Un-Manic
Haddon Heights Harvest Festival
It was super cute. It was small, local vendors (even a wine tent!).  I am sort of kicking myself now for not getting a ring that I loved…..I just can NOT justify spending extra money right now! It is something I have been searching for , for a LONG time, grrr, I should have gotten it!
Similar to this: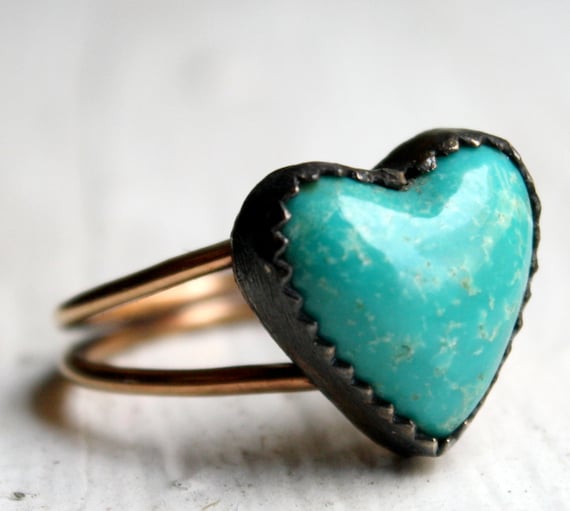 There even was a woman selling Alpaca items! (loved the socks!)
She brought the "specimens" along 🙂
Un-Manic
Its a good thing I took a photo of Lily's pumpkin, because this morning , not even 12 hours after putting it out…..the little suckers got into it
I will post what I came home to this evening……..basically the candle is left…..
Its ok! It kinda makes me feel good! My pumpkin carving MUST have been pretty fabulous for these squirrels to go "NUTS" over it 🙂
Un-Manic
$15 MUCH needed Pedicure (from groupon)
During yoga this morning, I noticed how badly I needed one…..
Manic

I realized today CLEARLY how difficult it is for me to SIT.  I feel guilty.  I can not figure out why. If I am sitting, I feel lazy, I feel OTHERS think I am lazy, the thing is ……I do not think of OTHERS this way when they are sitting/relaxing.
I pack my days, to keep myself going, busy and on my feet.  Since I am not really exercising these days, I feel guilty for some reason deep down. I guess I feel like a "failure".  So I am still struggling with taking it easy……relaxing…..sitting
I even get uncomfortable when someone walks into my classroom and I am sitting at my desk typing or entering grades, etc.  I feel LAZY, I feel judged, and I know I am the only one judging myself.
I do not need to justify my reasons for "sitting" to anyone, especially myself.  I need to sit and rest and relax so that I can have more energy, focus and excitement for the wonderful things in life
Un-Manic
Un-Manic
 Baked Pumpkin Pie French Toast (MMMMMM this looks amazing!)
Un-Manic
 How to manage your Pre-Diabetes (GREAT TIPS!!)
Your diet and exercise wins once again (and not going ON a diet, by diet I mean WAY OF LIFE)
Un-Manic
Nexflix!
Please RECOMMEND your top shows in your Netflix feed!
I want to start watching something a few nights per week! Nothing scary as I will be watching alone 🙂  (Well Lily, but …..)
Un-Manic
You can NOT be happy, if you never experience sad.
It is impossible to be HAPPY ALL THE TIME, plus, if we were happy ALL the time, how would we know?  If we can't experience all emotion , we will never really know how great happiness can feel….
So I realized something "Un-Happy" during my walk, but I am taking it and making it into a positive learning experience. I do NOT feel bad. I do NOT feel sorry for myself. I am NOT beating myself up. I am accepting it, learning from it and moving on.
Love.  I want to feel and be loved.  I have never truly had anyone "LOVE" me (I am not talking about my family, because THEY love me unconditionally and show me in so many ways!)
Love in relationships.  Yes. I was married twice……neither times did I love myself, or feel loved.  The problem? So many things.  First of all. I DID NOT LOVE MYSELF.  Fortunately this has taught me and MADE me start!  With FINALLY admitting things to myself and working through them, I am able to love myself and have STANDARDS.
My relationships became ALL ABOUT THEM.  I wanted to help them, and fix them, and be there for them. I wanted to take focus OFF me.  My eating disorder, my thoughts, my feelings. I became…..nothing.  I became THEM
I do not blame the people in my relationships at all because they too, did NOT Love themselves. If you do not love yourself, you truly can not love anyone else. Sure, you can feel love occassionally and you would not want anything bad to happen, but that true unconditional love is missing. That is demonstrated with lies, dishonesty, thinking/saying terrible things…..you get the picture
Sure. I am 34. It makes me sad that I do not have a loving, fullfilling marriage.  However I am happy that I have FINALLY realized that I need to love myself before being in a healthy relationship ❤  I am hopeful that there is someone out there that will love ME for me, but that person will first have to love himself as well.
Happy Anniversary Mike and Jen!
They have been married for 10 years!! They are a couple I truly admire.  I have been there from the beginning, we met 10 years ago and had so much in common!  We have kept in touch through all the years and I love hearing and seeing how they are doing….Mike and Jen now have two BEAUTIFUL little munchkins. They are a strong couple. They love eachother, themselves and their family 🙂  CONGRATS!!!!!
Un-Manic
Stress Free Sunday
How I did it?
Started off with my coffee and paper (ahhhhhh)
Yoga with mom.  This is the BEST yoga class ever! Debbie is gentle yet challenging. I do NOT know how she does it, but somehow she manages to relax me EVERY SINGLE TIME, which is NOT an easy task
walk with Lily
Talk with mom (lounging on the couch just chatting about upcomming things!)
ARE you stressed? Check these hidden symptoms…
YOUR TURN
1.  What are YOUR Top 5 Netflix picks?
2.  How are you going to have an Un-Manic Monday?
3.  Share something you have recently realized about yourself?