Word Vomit:
Kind of weird weekend. Not sure why I feel this way ….sad, dreary, scared(of what I am not sure) restless yet tired. Just very uncomfortable in my own skin. I feel like I do not have a real purpose.
I'm sitting here getting ready to go to my friends party. Part of me just wants to stay home and feel safe. No one to impress. No one to eat in front of. No one to judge me
The other part knows it will be a blast. They are amazing people and it is my insecurities making me feel so awful.  I need to get over this fear. It prevents me from enjoying myself. I am so stuck on trying to make myself miserable and "punish" myself.
I hate my head sometimes. I am so uncomfortable with change. With new things. New places. New people. What has happened to me!? How will I ever feel comfortable if I do not force myself to do and try new things
I feel SO Much better JUST typing it out.  The party was so much fun.  No pressure, amazing, sweet, sincere girls. Delicious pizza and I have a tin full of delicious goodies to chomp on and share ! 🙂
I went for a run this morning. I was not sure how I would feel about this.  I FELT like going for a run today, and I am sure Lily needed a break from our walks.  I kind of last minute decided to go for a …………run.  It was HARD. I used to be able to run SO much faster, longer, stronger……..but , the thing is? I do NOT care. Nope, not one bit. I ran, it felt good. I ran slow, I didn't kill myself, I felt good. I felt my feet hurt and felt how I needed BETTER shoes/support. I felt how COLD the air was, then how HOT I felt a mile into my run. I felt happy, I felt annoyed, I felt tired……..I FELT.  I have not felt things for so long, or allowed myself to feel things.  The one thing I did not feel though was…….pressure. I did not care how long it took me, if anyone passed me and most importantly , that I do not know WHEN I will run again.  Definitely NOT tomorrow, or the next day, maybe next week, maybe 2 weeks? Maybe a month? Who knows and who cares. I am doing what I want when I want. For now, I think I enjoy my walks with Lily far better than a run ❤
I picked up some little things I have been avoiding because they really are just not much……fun.  Gift bags, cookie tins, toilet paper. Lol just the BLAH basics
Goodbye Henkels, HELLO Shun
Big thanks to Kyle at Kitchen Kapers. He helped me and let me look at some knives. I felt a bit foolish asking but did anyyway ……………"Do I need a specific brand butchers block to hold my knives?"
Nope. I do not. :).
I was not sure if a specific knife brand only fit in custom blocks. See this is how you learn. Sure he may had giggled  at me, but what do I care. I just saved myself some $$!!!
That is a great feeling
2014 Cookie Swap (MY FIRST!)
This was so much fun. I have NEVER been to anything like it. It makes me feel so happy inside 🙂  Robins house was so adorable, cozy and welcoming! Her friends were sweet and reassures me there are GOOD people out there! 🙂
It was one of the first times I went to a "dry" get together. This is MY type of thing! I do not drink, so for me, this was absolutely AMAZING! I do NOT mind at all if others drink, but it gets a bit old when you are the only sober one out…..I am already easily annoyed with people, that just ADDS to it 🙂
Thanks Robin , I had a blast! It was so amazing and I came home with so many fabulous treats! Some for me, and some for others to share!
Here are a few pictures:
Robin really DID go all out. Cute mugs, cute plates, even a CANDY bar!!  She even made us individulized relaxation kits (mason jars filled with relaxing goodies) as a little take home gift………I felt like I was at a party getting a goody bag!
Denise's absolutely PERFECT sugar cookies. I mean, you can not get more perfect than this. Soft, moist, chewy, and PERFECTLY shaped
THIS is what you get when you do a cookie swap with a bunch of teachers! We really are perfectionists!
I am NOT sure who made these (so sorry) but how amazing are these! Popcorn!
Robins sucess! Arent these fabulous? This year she even got the RIGHT chocolate. Kyle, are you SURE you want to pass these up??? 🙂 (hahaha)
Look at this table!!
Here are ALL my cookies I went home with. Yup , those tins are FILLED with cookies 🙂  Also, look how cute my little snowman mug is! Denise MADE these for each of us!
I really had an amazing time. I felt happy. I felt safe. I felt comfortable. I already knew Denise and Robin were amazing, but I met 3 more interesting and amazing girls as well, with SIMILAR likes and interests as me!
Thank you for a wonderful get together! Everyone outdid themselves!
Sunday
I went for a nice, long walk with Lily.  It felt MUCH better than my run. Much more relaxed. We even stopped to appreciate some lights and decorations 🙂  Lily made a few friends (as usual) and made a few "pit" stops. Lets just say she has a pretty healthy gut 🙂
Then it was Yoga with Debbie. You all KNOW how I feel about Debbie. I feel amazing after her classes. I feel challenged, yet relaxed.
Mom and I decided to make the traditional Polish Cruschiki this year!  My mom is going to package them up and give them as gifts!  They are perfect because they are so HER.  My babcia used to make the best. Ours were not quite as fabulous, but we did an excellent job for our first attempt
I AM SO VERY PROUD OF US!
We had a great day cooking, chatting and drinking coffee together. I learn something new about my mom each time we do something special, and I think she learns something new about me. I love being able to share some personal thoughts with her, without judgement. it feels great to get it out and tell someone ❤
Team work! We put in the eggs, sugar and flour 🙂
mix mix mix
we had to knead. We had to roll. We had to cut them and twist them. It was super fun.
Here are some of the finished product!
Beautiful!
All ready to get packaged up!
I can NOT take how cute this gift idea is!
will YOU be getting one of these MAGICAL boxes????
Then my dad decided to come along and help……….EAT THEM!
He critiqued them and ate em up 🙂
Chrusciki recipe
Servings: About four dozen
3 egg yolks
1 egg
1/4 cup spiced rum
2 tablespoons vanilla extract
1/2 teaspoon salt
1/4 cup confectioners' sugar
2 cups all-purpose flour
Oil for deep-fat frying
Additional confectioners' sugar
In a large bowl, beat the egg yolks, egg, rum, vanilla and salt until blended. Gradually add confectioners' sugar; beat until smooth. Stir in flour until a stiff dough forms. Turn onto a lightly floured surface; knead seven times.
Divide dough into three portions. Roll one portion into a 1/4-inch-thick rectangle, about 12 in. by 51/2 inches. Cut in half lengthwise, then cut dough widthwise into 11/2-inch-wide strips. Cut a 3/4-inch lengthwise slit down the center of each strip; pull one of the ends through the slit, forming a bow. Repeat.
In an electric skillet or deep-fat fryer, heat oil to 375 degrees F. Fry cookies, a few at a time, for 1-2 minutes on each side or until golden brown. Drain on paper towels. Dust with confectioners' sugar.
Store in air-tight container.
*We added babcia's secret ingredient ❤
From A Taste of Home Christmas Annual 2009
After we finished baking and packing the Chrusciki, we went to visit Matthew and bring him a Christmas wreath.
It truly was a magical feeling and day. I really FELT him today.  I think this is the first time…..<3
Week Ahead
I really want to get this INSTEAD of a butchers block. What a pretty way to display my knives and have them close by right when I need them!
This one is from Etsy, can anyone make me a similar one??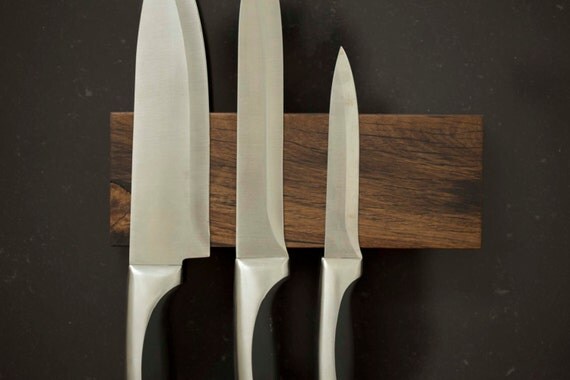 I really want to get this and try it out this week! After seeing how fabulous my friends hair turned out. I WANT!!!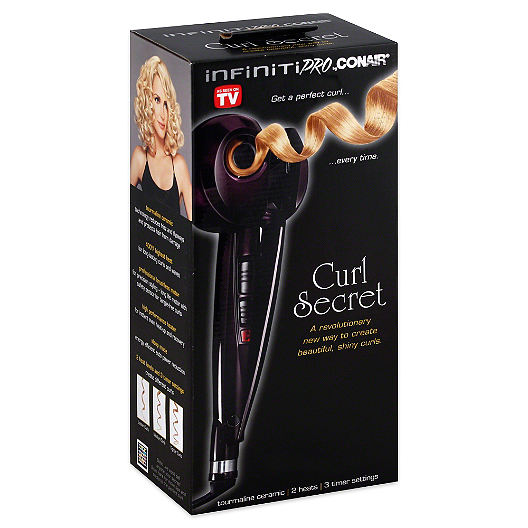 Its a bit pricey, $100, does anyone have an extra Bed, Bath and Beyond coupon they do not want??