Weekend Update
What a weekend!! Filled with fun, excitement, productivity, relaxation and SNOW!
I lounged in a recliner seat at the AMC theater
and watched American Sniper, see my review here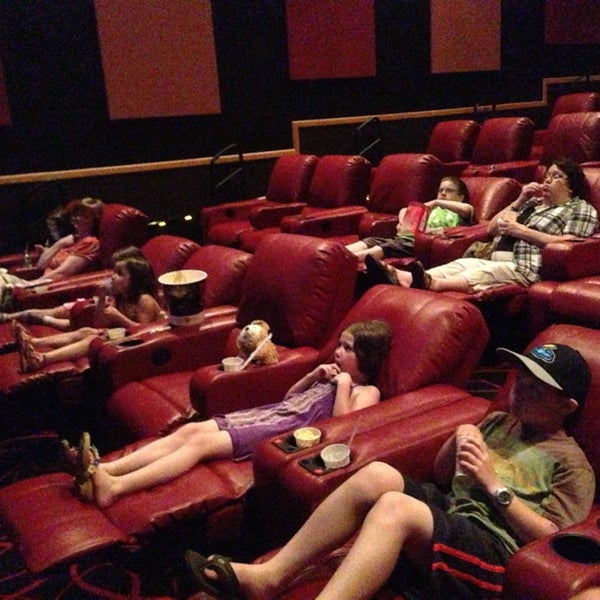 I went to see
"Little Red Riding Hood" with the sweetest "date" in the world
I have been to several plays at The Broadway Theater in Pitman, NJ. This one has by FAR been my favorite. It was rally adorable!  I love the shows that Broadway puts on for children. They are the perfect mix of entertainment, humor (adult humor as well!), engagement (They call on the children to answer questions, win prizes, come up on stage, etc) and life lessons. The lesson today was WHY we should listen to our parents and teachers, or else we may end up in big trouble, like Little Red 🙂
"H" had his popcorn and drink, he enjoyed my hand knit scarf (He wants me to show him how to do it!), and of course he loved his Hi-C drink (shhhhh don't tell mom! 🙂  )
We had fun taking some "selfies". He was quite amused at how his tongue was getting "redder" as he drank his drink. Good ol' fashioned STAINING hi-c 🙂
If you have kids, or nieces, nephews, little guys in your life, you should check out The Broadway Theater in Pitman, tons of great, interactive shows. Something different for your love bugs to do!
The next show is Cinderella , which is in February 🙂
I found
The Perfect Man, at Wawa!  haha, I die every time I see this 🙂
I received
my autographed Square Cat book by Elizabeth Schoonmaker
My review
I love this children's alphabet book so much. I have found that many ABC books randomly blurt out things that begin with the letters (A is for Apple, B is for Bug…..) Square Cat ABC actually follows a little story 🙂  The author creatively adds some important skills for children to learn as well…… such as trying new foods. (((We all know how difficult the kiddos can be about trying new things. 🙂 spinach yucky or yummy? You decide. ))))I love the colorful artwork and the simplistic feel to the story. It will be easy for my students to follow or better yet read on their own!
Great work Elizabeth! Can't wait to have my students give me their thoughts as well.
I stopped
by my aunts to "supervise" the pierogie Making party, unfortunately this year I was unable to participate, I had too many errands and appointments to take care of, left me little time.  I did get to stop by ……

I always KNEW, but was reassured of all the HARD work it takes to make these delicious Polish delights 🙂  My poor aunt was rolling the dough away, trying not to sweat too much, while my uncle sat and inspected (lol)
Mom wore her hankie, just like babcia used to. Wow, she really does look like babcia here!  xoxoxo
They started around 10:30 and ended around 5 ish, as my aunt expected.  My aunt is a morning person, like myself and was a bit peeved that my laid back mama arrived LATER than expected….ha! 🙂
Here is the "almost" final outcome, around 4 pm….
They were absolutely BEAUTIFUL! Just like Babcia's, she must be so proud!
 I enjoyed
a glass of this incredible wine. I really liked it!! Des, didn't we go here (or drive by at least) when were were in Napa????
 I read
The Power Of Style:  Everything You Need To Know Before You Get Dressed Tomorrow
My friend gave me this INCREDIBLE book. I sat down last night to read it and could NOT put it down!! I love all the little lists and "to do's" in it! It gave me a lot to think about and work towards!! I am already half way through and have already gained so much from it. Thank you Donna, your gifts are ALWAYS perfect. How do you do it?
I AM discovering
My unique style.  I am not quite sure what it is that I want to portray…….
Confident. Unique. Approachable. Polished. Smart. I want my students to know I am warm, caring and dependable.
A combination of many things are my "desired" attributes I want to SHINE
I want to be KNOWN for something. I want people to think of something and say "Oh, that is TOTALLY Diana"  Yet I do NOT want that to be diet, fitness/exercise related….I am more than that, I am just trying to figure out exactly WHAT it is that I am good at ….
I am scared
I am scared of what OTHERS think about me. I came across this little exercise in the book I was reading and it gave me major ANXIETY.
The activity was to ask 5 people that you interact with on a daily basis, but do not really "KNOW" you. For example, the regular woman the you hand your money to at Wawa and have a friendly "How are you!?" conversation with, the mailman, an internet friend, etc.  Someone that knows you but does not KNOW you.
The task:  Give them this survey and ask them to fill it out.
YIKES! YIKES YIKES! Oh my gosh! Why do I have so much anxiety over what OTHERS think or perceive of me? What is it that I am so afraid of hearing? That I am fat? ugly? messy? unkind?
YOUR Homework
Curious as to what strangers FIRST IMPRESSION is of you?
Go to this site! You can upload a recent photo and pick up to 6 questions to have strangers answer about YOU based on your photo alone!!
FUN!
Your turn
1.  Will YOU give me an honest reply to the above survey? If so, I will email you a version. I promise not to get offended 🙂  
2.  Weekend highlight?
3.  How do you think OTHERS perceive you? Does it scare you?