Its Friday. FINALLY!
Even with a snow day, this week felt LOOOOOOOOOOOOOOOOOOOONGGGGGGGGGGGGGGGG!

So it is FINALLY Friday, here are some of my favorite reads, eats and upcoming events 🙂  Enjoy!
Favorite relationship read
Honesty …..in relationships
I am thankful for finally realizing the importance of honesty on relationships
I won't be afraid to ask this on a first date. Would you!?
Favorite Minimalist
Favorite "Studs"
You can NEVER go wrong with a stud 🙂
Especially these
Favorite Recipe (to try)
Woahhhh
Favorite Friend
Steve ❤ I just want to thank my fellow introverted friend that cheered me up (without even knowing it!) yesterday!  He dropped off some books to me (without complaint) as well as some Girl Scout Cookie Thin Mint Cookies. I just thought that was the sweetest gesture!
Thanks Steve for the chat and cheer up session! (and of course the books and cookies!)
Favorite
Realization.
Yesterday was pretty craptastic for me……….I was tired and cranky and felt pretty down.  I wanted to go to the gym (because I felt like I needed to) but did not FEEL like going to the gym.  Reason being?  I absolutely, dread, hate, despise the gym.  The lights, the smell, the people (sorry people).  I hate the feeling I get and the anxiety  feel when I tell myself I have to do.  Yesterday, on my way to the GYM (sour puss face on ) I realized something……..
If I do NOT like the gym, nor enjoy it………I do NOT have to go.  There. SIMPLE AS THAT. So, I did not go.  In a way I felt awful because my "ed" thoughts came "You are so fat and lazy, you did NOTHING special all day, you cant even get your butt to the gym!? That is lazy and fat"………..but the other part of me felt happy to come home, snuggle with Lily, chat with a few friends and get some reading in (I have about 60 books piled up around the house to READ)
I have been letting myself be OK with not doing things and forcing/punishing myself to do things I do not want to do.  Its ok.  I prefer to walk or run outside, and will do so more often when the weather is nicer….I enjoy yoga, walks, hikes, even shopping and cleaning (YES that can be exercise)
Its ok. I am going to live my life and  be happy ❤
THIS picture just creates anxiety and distress in me:
THESE make me feel happy and ALIVE and excited
Favorite
Future Event:  Saturday February 7, 2015
Favorite
Games
Favorite
lunch Idea
Can NOT wait to try out these Avocado Radish Toasts this weekend!
Favorite
Fruits
Strawberries and Blueberries.
They have been PHENOMENAL this week, in my oatmeal, in my yogurt, in my cereal! So flavorful and yummy ! ❤
Favorite
Feeling?
Finished lesson plans………..THURSDAY 🙂
Weeeeeeeeeeeeeeeeeee my Friday and weekend are LESSON PLAN free!! ❤
Favorite
read for the classroom. Its simple little reminders like these Do's and Don ts for Responding to Disruptive Behaviors
Favorite
book I am currently reading
.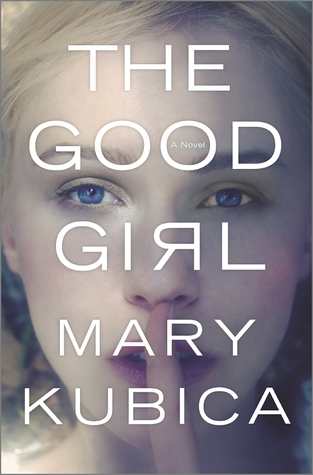 I can NOT wait to read/listen to it next. I love books that get me to feel this way. I am a mystery/psychological thriller fiend!
I am also reading "The Book Thief", "The Sociopath's Guide" and "Near Enemy".
I am really enjoying the Book Thief as well, but The Good Girl is currently on top 🙂
Your Turn
1.  What is your favorite moment from the week?
2.  What is your favorite food from the week?
3.  What are you looking forward to in February?