I had the BEST weekend EVER!
It was so much fun, I did not have time to worry or feel depressed!! ❤
Friday night
BBQ with the family. I got to spend some time with my family and some burgers! Nom nom nom!! I held baby "A" for some time (Snuggle bunny, she is so adorable!!<3), argued with my father about feeding my dog CRAP (he never, ever listens) and talked with my cousins a bit ❤
Plenty of Fish and OK Cupid DELETED. Just can not do it anymore. It is exhausting and I have realized I need to meet people IN PERSON. There are just too many loop holes with online dating FOR ME. I realize others have had major sucesses with it, it just is not for me
Saturday
Day trip to NYC!
Wow. I am so impressed, with SO MUCH in NYC! Here is what I learned from my day:
I love having someone take the reigns and plan the day. "R" made such a wonderful and stress FREE day for me (Not sure how un-stressful it was for her though! 😦 )
the train is pretty easy to maneuver! It has always intimidated me. Even with the crowds, it was not that bad!! Plus it was very clean and safe (besides a few door slamming , cane throwing incidents) WHO KNEW
people in the train station move FAST. Yikes, thank god for R. I would have been run over other wise looking for things. If you do not know how to maneuver the train station WATCH OUT! You may get run over. I felt like
Speaking of the trains. People WILL place their hand on top of yours without any qualms while riding the subway. It was awkward…
NYC is NOT as crowded as I expected. It also did NOT cause me ANY anxiety. Thats right, NOT EVEN A LITTLE. It was actually fun taking in the hustle and bustle! I did see some VERY interesting things because I took the time to actually "see" instead of panic and feel anxious!
The brownstone buildings are breathtaking. I would LOVE to see what one looks like inside Check one out INSIDE Here ❤
There are SO many wonderful areas perfect for day trips. I can NOT wait to go back to explore. SOme things on my list? Brooklyn, MOMA, all the fabulous bookstores, the highline, markets, and of course…….MORE theater!
The Curious Incident of the Dog in the Nighttime. BLEW. MY. MIND. What an incredible performance. It was brilliant. Ill be honest, at first I was like "ummmm, this is kinda weird and all over the place" but it quickly fell into place. Honestly I am so glad I read the book before hand. I feel I would be a bit lost if I hadnt. I think some of the audience had NO clue about ASD and Aspergers since my friends and I noticed lots of laughter and giggles and some inappropriate things. Yes.CHildren and adults on the spectrum think VERY differently. Their minds are exhausting. They take everything, LITERALLY, literally. Sure it can come off funny, but trust me, it is not funny to those that can not control the millions of racing thoughts in their mind.
What I loved most about this play was the amazing portrayal of those on the ASD spectrum and their need for control. This reminded me so much of my brother AND students. It brought tears to my eyes several time
I learned that I am in the job that is absolutely PERFECT and right for me. I love my job. I love what I do. It makes me happy and smile to see the progress my students make on a daily basis. It makes me feel important knowing that I am a special person that enjoys what I do and most importantly enjoys seeing my students smile when something finally CLICKS for them. Thank you NY for this reminder
There are TONS of places to eat in the city. Its a bit overwhelming. I am sure there are tons of CRAPPY and tons of great restaurants. We went to a cute little place called The Cafeteria. I loved my turkey burger with gruyere and sweet potato fries ❤
There are tons tons tons of Starbucks in the city.
There are tons tons tons of dogs in the city
NYC has a pretty cool bike program called city bikes. What a great way to maneuver and explore the city. That is if you don't get hit by a car or car door….
Actors are real people too. I have always been a bit star struck. I live in my own little bubble at times thinking actors are different than us. They aren't. Proof , the lead from our play came out to sign autographs and TALKED to us. I got to tell him about how much he touched my heart because of my brother and my job, AND I even got a hug from him!!! woooooo go me!! (He was incredible BTW) Alex Sharp
The workers on the train look SO CUTE with their little conductor hats!!
More about The Curious Incident of the Dog in the Night Time….because it was THAT GOOD!
This is Alex Sharp, who plays the main role of Christopher. And wow. wow. WOW. If I hadn't known, I would have really thought he had Aspergers himself. He portrayed the role SO WELL. ❤ (Ps – i got to hug him!!)
A recent graduate of the Juilliard School, Alex Sharp tackles a breakout role in the Broadway debut of "The Curious Incident of the Dog in the Night-Time."
By Catherine Spangler on Publish DateSeptember 4, 2014. Photo by Hiroko Masuike/The New York Times.
If you think you know about ASD and Aspergers GO SEE THIS. If you do not know much about ASD and Aspergers, GO SEE THIS. I want all my co-workers, friends and family to see this at some point. "R" and I are hoping it comes to Philly, but not sure if it will (fingers are crossed). If your name is DENISE, GO SEE THIS!! Trust us, the end is WORTH IT! ❤
Personally, this really left a huge impression on my heart. Something about it made it very clear and realistic. It makes me understand my students just a little more. Especially their struggles with sensory overload and how my students are amazing every day in how the battle what is so uncomfortable for them!
Sensory overload
Late night Wegmans trip for Mothers Day "stuff"
Did you know that Wegmans is open until 12am? However, not much of the good stuff is out or left during these late hours
Sunday
Happy Mothers Day
Mom, dad and I were planning on heading over to practice yoga at my favorite place with my favorite person, but being Mothers Day my wonder lady was spending much needed time with her own family ❤
So I brought YOGA to my mom!! We set up our little studio, had some relaxing music and practiced away. Dad backed out last minute and decided to mow the lawn (Mmmmm hmmm, he was just SCARED!)
It was a great little routine and my mom really enjoyed it, as did I ! 🙂
I think I sense yoga teacher in my near future (Maybe summers?!)
Brunch at my house 🙂
Menu:
Mushroom, pepper, onion and zucchini Fritatta topped with Gruyere and tomatoes
I am becoming a great cook 🙂 How do I know this? There are NO LEFTOVERS!!
My dad even ate my healthier meals!! Who would have ever guessed!
Potato pancakes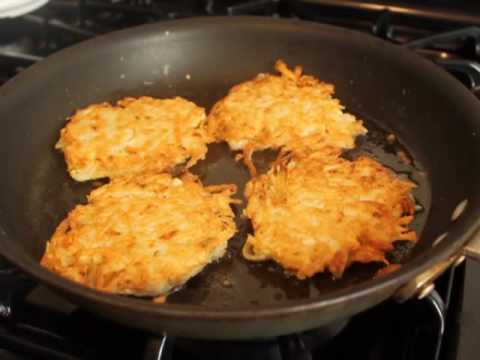 Chicken Sausage with sundried tomatoes
Bagels
Fruit Salad
Sweets Tray (cannoli, chocolate covered orange candy, macaroons, death by chocolate cake, raspberry cookies, almond rolls)
Other STUFF
Um, I kinda LOVE this table cloth!!