1.  Ummmmmmmmmmmmm
Ok, that about sums things up 🙂 I THINK everyone is pretty much on the same page as me.
June hit me like………
However I am not going to get this manicness get to me, so here are some things and ways I am staying UN-Manic
TWO
Introverts care more about being green 
🙂
Three
Outlander TV series (on starz)
Omg. Why oh why did I wait so long to get on this train? Horse?
I watched the first episode last night and will be splurging on the season bundle because I love love love it so much.  It goes along so nicely with the book.  It allows me to put faces to names and really get more personal with the characters a and most importantly….it makes me fall madly in love with (the idea) of Jamie    Wow true love really is amazing
Four

Be sure to use ALL your vacation days! You deserve them!
Pretty much all of my friends and family have expressed GUILT over using their vacation days. In fact, I practice what I preached. I always have felt guilty, however I am realizing how much I DO need those breaks. I have been more efficient and effective after some much needed time off.
Five
Stop listening  to conflicting stories and people telling you how and what to eat.
I  an adult.   I am tired of reading or hearing about the latest reason not to eat OR to eat things.
I know what is good.  I know what makes my body feel good. I know what my body needs. This may not be the same things that make you feel your best, so  my way is not the RIGHT way, it is just the right way for ME.
I am not going to listen to someone that has no clue about me or my body tell me what I should or should not be eating.  Either  should you!? Practice mindful eating most of the time and eat what makes your body feel good.   Eat what gives you energy and great digestion.  Stop listening to what others are telling you about the "one magic food".   That is non-sense, there is no such thing!!
Personally I am done getting upset hearing the latest. Each time I hear something, I reevaluate my eating and begin to question it….STOP!  I am doing what is best for me and this body that is good to me and gets me though each days challenges and adventures. Thank you body ❤
Next time you hear something that is upsetting or discouraging. Walk away. As long as you practice it in moderation you will be just fine. Life is too short to live by unrealistic ever changing rules.  Be a rebel.  Love food and live!
Six
Codependent and didn't even know it
I am so fortunate to have found my healthy place and gotten out of many unhealthy relationships I had that were….codependent. I have learned the hard way, its difficult to see it when you are in it. Be kind to yourself ❤
Seven
For some reason, I am very interested in making these refrigerator dilly beans
Mike have any string beans for me??  🙂
Eight
Sad. Sad. Day
My mom lost one of her love bugs today. Ginger. The Chihuahua
She really was the sweetest dog in the world. It has really struck our family hard with her sudden loss. I know she is in a happy place right now and knows that she was so loved by SO many
I love you Ginger
Nine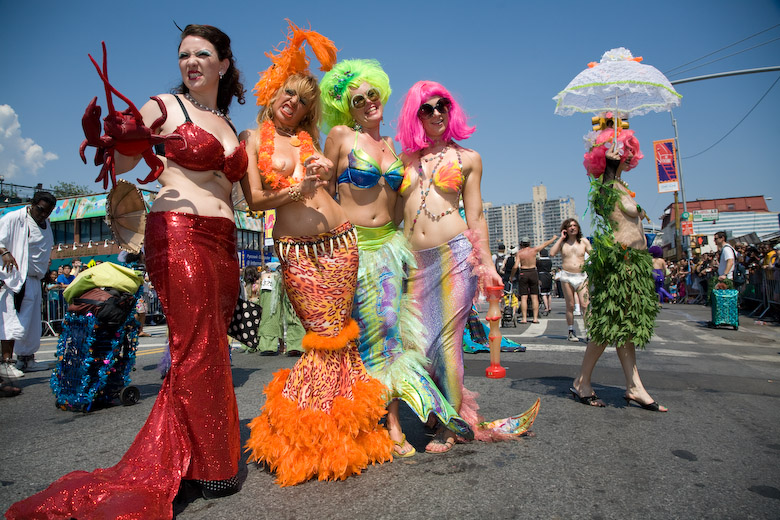 The Mermaid Parade (NYC June 20, 2015)
Ugh, I so want to go to this, however already have other commitments!
POOPY!
If you go, please tell me all about it (or show me pictures!)
Ten
Hallelujah
After 3 1/2 years, Lily has taken a major step, or shall I stay steps towards independence 🙂
Lily, has NEVER been able to go up or down the stairs of my condo. I think its a combination of fear, the open spaces between and the fact that mommy would always carry her 🙂 (Spoiled!)
Thanks to my little buddy "H", this weekend, Lily took her first big STEP to really being a big girl. She was so excited to see "H" , she forgot about her fear and raced down the steps!
Now all it takes is a little tug of the leash, and she goes!! I am so proud of her and SO thankful for H showing her to face her fears
This is HUGE HUGE HUGE for me, because it saves my back. After 3 1/2 years of carrying this not so light little lady up and down, my back is screaming for a break!
Through in shopping bags, school bags, etc and it is HARD work carrying it all PLUS a 20 lb hot dog!
🙂