Yesterday I headed out for Wimington Invasion social ride. Last week during another biking event a friend mentioned and invited me. Woooooooooooo!!  The biking community here is really great. I have already made some wonderful friends that I know will last a life time ❤
I am beginning to love and enjoy biking more and more each time I gear up and head out.  As a former runner, this is SO much easier on my body. Unfortunately I do not think I will ever be able to run like I used to. Now, I head out for a slow jog here and there just to give me that runners high and get my fix. But in now way am I fast
My injury (hamstring) has pretty much affected any type of "push off" strength I have/had.  I am working towards building and strengthening it and you know what?   I am OK with not running 🙂  I am find other ways to use my precious time, as well as not forming OBSESSIVE work out/exercise goals. Now my focus is just movement. Moving and having fun AND socializing 🙂
Sure, I still have my obsessive moments (ok quite frequently) BUT I am working on them and not getting into unhealthy patterns. For me, this is by doing a VARIETY of things:  walking, jogging, biking, yoga, pole dancing (woooop!) and anything and everything else I have not and want to try
So now, I need to find and purchase a new bike 🙂 My friend "A", let me borrow and ride hers yesterday and WOAH what a huge difference from my bike!
I currently have an old "antiquish" Marin bike.
A friend suggested I sell it on EBay. I think I will and use that money towards a better bike ❤
Interested in my awesome bike ride? Follow along belong for a recap of my day!
The3rd Annual Wilmington Invasion was held on Saturday November 7, 2015. It was hosted by JT and his wife. I can not thank them ENOUGH for how much planning and prep they put into this ride! First off , the generosity of allowing us to park all over their lawn and the delicious donuts and coffee provided by local shop (Loops Coffee Shop)JUST FOR US! 🙂
All week, the weather was calling for RAIN! Gah! I went out and prepped myself, poncho, rain gear, etc. I packed long sleeves, short, spare tires, ponchos, etc, etc. To our lovely surprise, the weather turned out to be PERFECT (Ok a bit HOT but Ill take it rather than rain!) It was a sunny day in the 80s! The sky was filled with perfect clouds, like someone painted them JUST FOR US ! 🙂
"A" and I were discussing costumes since they were optional. Since I really slacked and did NOTHING For Halloween, I figured I would get my fix. I ended up being Rainbow Brite (Do you know who that is!?)
It was perfect and quite honestly, I think it was ME that kept the rain away. I mean, how can it rain when "Rainbow Brite" is out and riding around? I opted for leg and arm warmers, some cute stickers and a side pony, to keep it simple and comfy for a 20 mile bike ride
You know what? The arm and leg warmers were so comfy!! I actually didnt want to take them off, and DIDN'T!  I kinda want more 🙂
Our ride took off from JT's house. His wife followed us around in her car because of an injury (HOPE YOU RECOVER SOON "C"!!!)
I am not sure what our final count was. Somewhere around 70? It was my job to count………but yeah, well……….
Beautiful weather, beautiful people and beautiful scenery.  Our first stop:
Wilmington Brewing Company
Next:  Brewers Kettle AND 2 Brothers Coastal Cuisine Food Truck!!!
I ordered the Black Bean burger. YUM! Everyone loved their choices. All were amazing!
The next part, was my FAVORITE part. It was more of a ride and less of a stop 🙂 (I will be honest, I do NOT like beer, nor do I like stopping) SO this is where I got my fix with the beautiful scenery, houses and breeze hitting my face:
we rode Live Oak Parkway past Country Club to River to Sea Bikeway through Castle Street Arts & Antique District past Kenan Fountain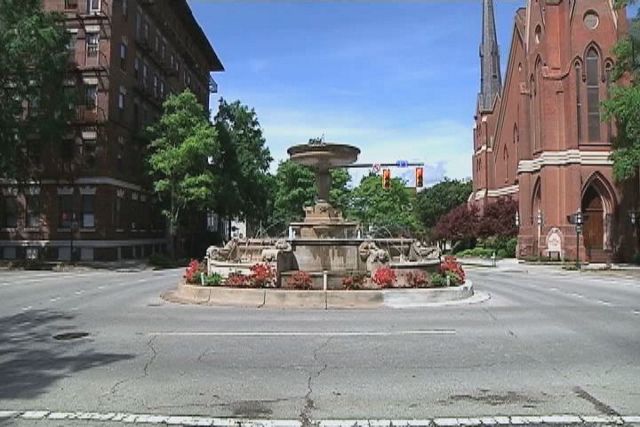 & Bellamy Mansion through Brooklyn Arts District to Port City Marina's new Promenade along Wilmington Riverwalk

NEXT:  Scrap Iron Bicycle Gallery
Finally we headed back (Uphill LOVED) to JT's house. 
At JT's some people "played" some more 

It was such a great day 🙂  I am looking forward to more riding !!