ONE
Vacations. Day Trips. Exploring. Whatever you want to call it. I LOVE it.
I love traveling. Oddly, (or not) I enjoy traveling alone.
I know many do not get this, but to me it is comfortable AND comforting. Don't get me wrong. I enjoy ALL people. Its me. I can not focus when I am with others. I love traveling alone so that I can do what I want, when I want, without having to disappoint anyone? I suppose that is the best way to explain it?
I am still coming to terms with my hunger. I am ravenous at times at a moments notice (I get HANGRY when I am hungry).
So I feel like I am doing my traveling companions (and myself) a disservice with this. Also, sometimes I am just NOT in the mood to shop or sight see. Sometimes I only want to spend 5 min in a place and feel ready to move on. THIS is something I am working on as well. Slowing down. Enjoying the present. Being in the moment.
TWO
Alexandria, VA
For Mothers Day. My mom and I went for a little weekend getaway to Alexandria, VA. It was fabulous. My mom is just like me. We get along so well and she gets me. She deals with my HANGER, she is so easy going and she likes it when I take charge. She also has no qualms of telling me she wants to sleep in or call it a night. Or the opposite, wants to KEEP going. She deals with my early morning coffee rendezvous and my moods 🙂  She is one amazing woman.
THREE
My baby cousin got married!  I still can not believe it! I remember when they just came home from the hospital.  We were all so happy and excited! I could not believe I would be a big cousin!  They were the most precious little bundles ever, and STILL are! Who are they? The triplets 🙂  The first triplet is all grown up and MARRIED!
Congrats to Jo and Jose! I am so happy for them and can see their genuine love and friendship with each other!
FOUR
FIVE
This bathing suit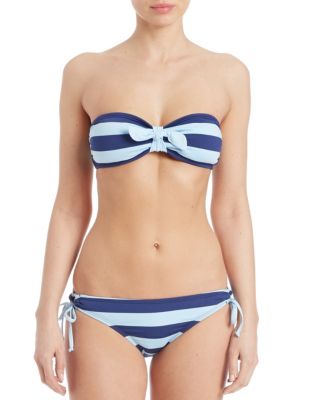 SIX
Rompers. Gosh I love rompers. They are SO easy. You just slip them on. No worries about matching tops/bottoms, etc. Nice, cool, easy, breezy. My kinda thing!
I have this one. 🙂
SEVEN
Poconos/Mountains
I visited my lovely friend and her family this past weekend. WOW. I am so grateful to have such amazing people in  my life. The entire family is so welcoming AND hospitable!   I actually felt at home. I felt like Des was my sister. I felt like I was THEIR daughter!! I can be a socially awkward person, and they made me feel so cozy!
I had such a relaxing and beautiful trip! From bear "hunting" to pet chickens…….
Ugh, I miss my friend (and her pups) already 😦