Happy (Beautiful) Monday!
This weather has me a bit anxious and a bit excited. So many wonderful upcoming things, yet so much A-N-X-I-E-T-Y.  I am NOT good with change. I like my routine. When it changes, I get anxious, irritable and restless. Ever feel like you are just jumping and crawling out of your skin? That feeling has been me recently 😦
So my goal is to turn those restless, creepy , crawly feelings into something positive.
How?  Good question.
I am NOT great at relaxing.  In fact, I dread it. It causes me discomfort.  Yet I realize I need to relax, So how do I go about it? Well, I have tried the lounging around,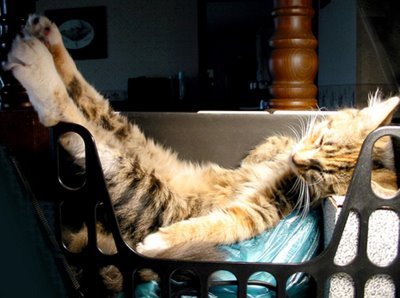 reading, watching a movie routine and it only leaves me MORE restless. So I am learning a LOT about myself and realize that relaxing for me is……….a drive in the car, a walk and an audiobook, a run to Target , yoga, talking at a coffee shop…..I need some type of motion to relax.  So I am compiling a list of some ways I may be able to:
Perfect little project Perfect little project for home
I love to cook or bake WHILE audiobookin' it 🙂  Say cheese….cake. I am really in the mood for some amazing cheesecake OR I want a Greek Yogurt Lemon Loaf
So pretty, so me! (the color just radiates relaxing!)
Being truthful with myself…..This article is just INCREDIBLE and AMAZING LOVE LOVE LOVE!!
I can NO longer conform to what society's "idea" of relaxation looks like. What works for you may NOT work for me!  EveryBODY is different!
Some other things I am learning about me…..I really do NOT like shopping. Especially with others. It is NOT relaxing AT ALL. I feel restless and the way I enjoy shopping? Getting in and getting OUT.  Occasionally I'll enjoy a nice Starbucks and strolling the clearance aisles of Target 🙂   I am not into the latest fashions. I want to be comfortable and casual and shop WHEN I NEED SOMETHING 🙂  I feel like I am becoming more and more of a minimalist. 
I want to be me. I want to accept who I am, even if it is someone different from who I thought I was. I want to stand my ground. I want to speak my mind. I want to focus on me and not care what anyone else thinks or believes about me.