Dream Life
Falafel. Yum. I am craving the falafel I had in …….Paris 😦
  I am hoping to get myself over to Naf Naf Grill ASAP. I still have not been there!  I made my own lemon tahini dressing today, but quite honestly it was a bit disappointing
Thinking
Ever wonder what it would be like to glimpse inside the lives of new couples, prisoners, pen pals through letters, texts, messages, Facebook posts, etc. Check this fascinating read out from The California Sun Magazine(Here)
How beautiful my dad's lawn is and HOW I am going to have to try to keep up with THIS for 3 months…..
hmmmm, let's see how long it takes for it to look like this….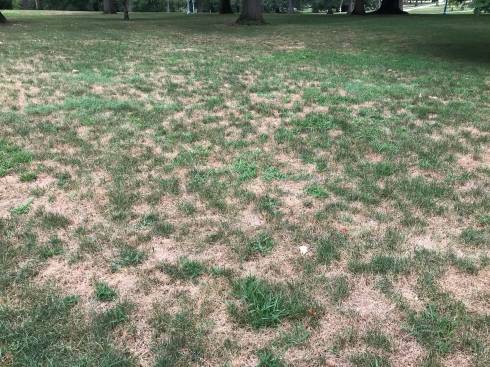 Feeling lost? Here are 3 things you can do that will help (Link here)
1. Stop Big-Picture Planning – this is a skill. This is difficult and challenging. We always are thinking about what is next. I know that I am. ALL THE TIME. I don't want to live my life like this anymore, because you miss out on so many beautiful experiences and opportunities in the NOW. Challenging? SURE,  but with a lot of self-talk, I have been able to get glimpses of this, whether on my yoga mat, in my classroom, with family, friends, at Wawa, I am trying to just be and notice and appreciate all around.
2. Asking your "people" deep questions about yourself. Find people you can trust. Shine the spotlight on yourself. ASK questions, sure it is a reassurance, BUT if the people you are asking are honest, these are all true things that will give you the boost you may need to continue working towards them
3. One tiny step. Just start. Somewhere. Anywhere. You will fail, it will hurt, it will not be enjoyable BUT this is how we learn. Being stuck in the same thing, same routine, day in and day out does NOT produce growth. This is difficult to hear. I know I DON'T want to hear this because I LOVE my rules and schedules and routines. It is so uncomfortable, PAINFUL at times to step out of that comfort zone.
I am still eyeing and contemplating purchasing Rothy's (flats)
Here are 13 of the Very Best Flats 
Inspired By
How to Self-Evaluate the 4 Parts of your Life that Matter – great read (here)  It can be troublesome to identify and admit to things that NEED changing, but the bigger challenge is actually finding WAYS to change them, instead of venting about them.  A quick rundown of the 4 areas?
Psychological
Physical
Interpersonal
Occupational
Take a compliment – why do we do this ? When anyone tells me something positive, I, in a hurried rhythm, quickly turn it into a negative.  How many times has someone complimented me on a recipe, for me to turn around and minimize it  "Oh I just followed a recipe, no big deal".  Complemented me on a new success or achievement at work "Oh anyone would have done it if they were in my place". My appearance. "Oh god, this old raggedy thing?". You know the deal.  I notice women do it a lot more than men. Read here to help stop this self-sabotaging act
Buying TOO much stuff is inspired by uncertainty.  Yes! So true.  Humans avoid wanting to feel hurt, pain, love, etc. So what do we do? We gravitate towards distractions to "fix" us or make us feel better. Read this if shopping and purchasing things bring you joy. Can you find other things and ways to experience that same "high"?
Grateful For
Another beautiful weekend spent with my parents (They are leaving in about 2 weeks, so excited for them but I am so sad for me, going to miss them!)
Reading
The Girl He Used to Know – I loved this story so much. It was beautifully written and gave incredible insight into a woman with speculations of being on the autism spectrum. This made me tear up several times, mostly for the memories I had of my brother ❤  I loved the twist that I was not expecting. Great quick read! 4/5 stars
Quick 15 minute blinks on Blinkist. I am getting my non-fiction/self help/relationship, etc fix here with my free trial!
In a book rut. My library holds are not ready and I am audio-book'less. I am considering The Female Persuasion next.
Why I will NEVER water myself down for a date again

Yes. 1,000 times. Never watering myself down for anyone. I am happy I am finally figuring this out now. I want to stop hiding and keep shining bright. No shame. Guilt. Or worrying about my successes making someone else feel less. Those are never my intentions. If someone else internalizes it that way. It is on them. A serial pattern in my relationships. Friendships have been easy because the expectations of "more" were not present. Once it turned romantic things changed. It does not have to.
It's not me.
It's not them.
It's just not RIGHT. I'm ok with that, not watering myself down or changing who I am.
Watching
My inbox and feeling irritated
My inbox is filled with people trying to get me to join something or buy something. I understand people need to make a living BUT I feel less and less peoples good intentions and authenticity. I feel this way specifically towards gyms and fitness related things. STOP forcing this on us. YOu are creating a much larger problem!
Sharing
Book Journal.  I bought myself a flexible binder. Printed out these book journaling pages (weeeeee!) and plan to set this up and play with it! I love a good old pen and paper approach!
The Ordinary skincare update. Sadly, I want to love this stuff because of reviews and the price (very reasonable) But honestly, I am not seeing/feeling much of a difference. The Marula Oil is beautiful but too heavy for me. The toner? I am not really sure WHAT it is supposed to be doing?  I do like how the retinol makes my face tingle and tighten, that would probably be my one repurchase.  Sigh….such high hopes and expectations. It did not work for me , but YOU are a different person and it may! Would love to hear your The Ordinary loves! Click here for link