Thinking
Annoyed. With unclarity and lack of communication. Yup, I am guilty of this too, and it is quite apparent that I am when I find myself getting irritated and annoyed with others and their lack. There is nothing more frustrating (to me) then asking something, and not getting a straight forward answer, or even worse, ignoring my question or dancing around it.  I am trying to be understanding that this may be a sense of uncertainty and unclarity on the other person's end as well, as usual, so in my case. I find myself needing TIME to respond to things, otherwise, I jump into things that I may not really want to do/say/feel.
As Madonna would say "Express Yourself, hey , hey!"
Something is missing. From my life. From me. I can't pinpoint it or figure it out. I try and try and try to put it into words, journal about it, talk about it, but I just can't figure it out.  I go through a list:
Is it that I don't have children?  No
Is it that I am not married? No
Is it your relationships that don't quite feel right? Maybe
When you're out and about in your town, does it just not feel like the right fit for you?  No
I know some things I do want:  stability, respect, communication, unconditional love.  I guess that is a start
So, I plan to take this journey in steps, here is the first one:
Getting Clear
As you're going through your days, and even weeks, start to keep a log of what you're feeling and when. The more details, the better.
It's incredibly important to be able to pinpoint the moments, people and experiences that trigger these feelings. Even if your whole life feels like it's in a funk, you have to start noticing more specific moments that cause that feeling in order to start making positive changes
My friend is currently overseas on his travel adventure. Croatia, Dubia, Krakow (YES!) he has decided to do a headstand in each country he visits. He is returning to the US the day I arrive in Poland. I thought it would be fun to "take over" his headstands. Let's see how long we can keep this chain going!?
Who will be traveling after me??  Join us!
Inspired
By the dedication of all the volunteers at the animal shelter, I am volunteering at. Wow. I am so inspired and GRATEFUL for kind-hearted people in this world. They walk the dogs, advocate for the animals, clean up their crates, and so much more, the best thing? They give them love xox. We all need a little love
Look at some of these guys/gals:
Thank you to ALL that have donated to my fundraiser on Facebook 🙂
Thinking of a new pet? Please consider adoption, here is a great link
Grateful
That I have the opportunity to spend 12 days in Poland and Prague. I am SO excited to meet and spend time with my cousins, who have already planned all sorts of adventures for us.  I am excited to see my parents again (it has been over 2 months since I saw them last) and maybe most I am excited to NOT have to mow the lawn, and take care of the animals for a few days! haha
Reading
What I did during the recent power outage we had
Miracle Creek  – I am back at it.  I am actually REALLY into it now. The first few chapters for me, were, s…..l…o….w…., but now? Now I am in!
Ask Again, Yes.  Disappointed. This had so much hype, and I was really excited to read this, but it just fell flat for me. Had difficulty connecting and empathizing with the characters.  It is amazing, how one persons "BEST READ" can be unremarkable for another
Fleishman is in Trouble  About 85% complete and it is reminding me so much of "Where'd You Go, Bernadette"
Would LOVE to check out these Literary inspired bars/restaurants!: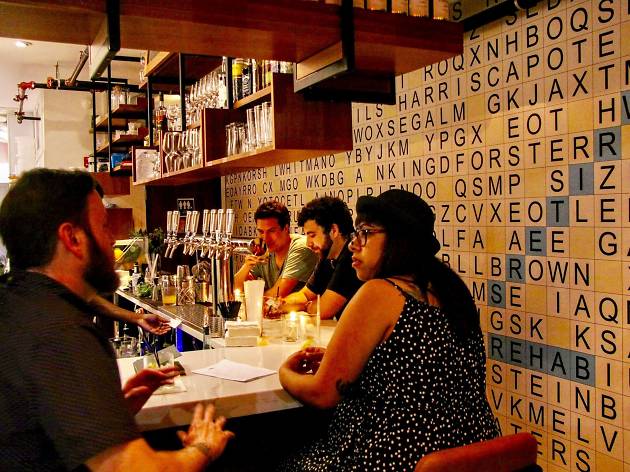 Sharing
I have "heard" that Trader Joe's has a "dupe" for the famous Anthropologie "Volcano" candle, so I tried it. Yup. It's pretty amazing and for $3.99 a steal!  Here it is (don't buy from Amazon, it's $3.99 at TJ)
Sort of obsessed with this song, it just makes me…………HAPPY!
Skip to about 1:30 if you want to hear just the song 🙂
Loving my new hair cut, its the simple things, and what a difference layers do. Love my stylist 🙂 Excited to try out my new Revlon brush, let's see if I can replicate a "Blowout"  ….who am I kidding
Some photo's from Poland!
From top left to bottom
 Toron, Poland. Buildings dating to 1400s
Toron, Poland
Sopot, Poland
Mom is in trouble
Dad found some mushrooms, yes he is still alive (they ate them)
Baked perogies, OH MY!
Dream Life
Pain-free. I have been struggling for years with hamstring/lower back pain. I have been to Physical therapy multiple times, and this last time has been so helpful.  I feel stronger and more stable when I am moving and using my legs, yet, sitting for me, is a real pain in the !@#$%^!  Worried about my upcoming long flight 😦  I will not take any medication for this, or have surgery, so I am determined to figure this out on my own 🙂